At least one hundred thousand people were evacuated, Saturday, Oct. 11, the eastern seaboard of India , in the coastal Andhra Pradesh state, at the approach of Hurricane Hudhud. It should address land Sunday morning and threatened to devastate agricultural and fishing villages areas.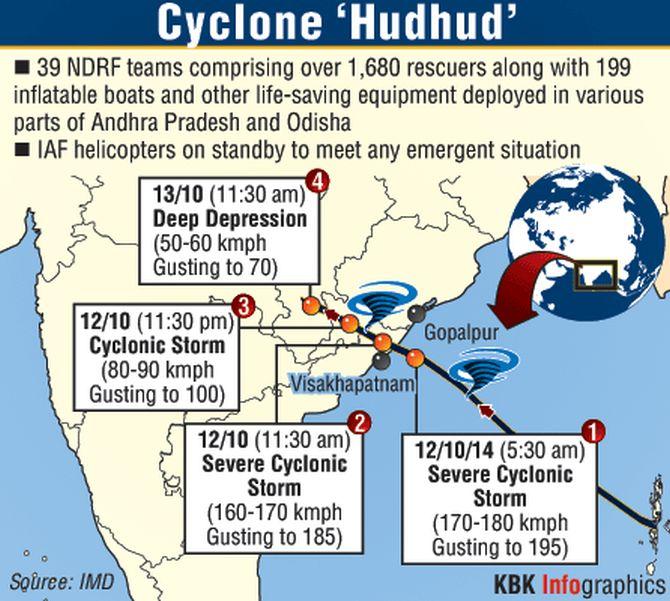 Cyclone Hudhud
Hudhud, according to the Indian weather services , is a "very severe cyclone" with winds could blow up to 165 km / h and dumping more than 245 millimeters of rainfall in some places on the land.
Farther north, authorities in the State of Odisha have know they were closely monitoring the developments and would if necessary evacuate 300,000 people living in areas at particular risk.
As Cyclone Hudhud Picks Up Speed, Thousands Evacuated in Andhra Pradesh, Large waves hit the beach ahead of Cyclone Hudhud's expected landfall in Visakhapatnam on Sunday before noon. 20 teams of the National Disaster Response Force or NDRF have been deployed in Andhra Pradesh for rescue