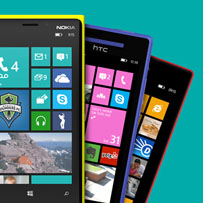 Windows Phone
There are countless billions at Microsoft! Among those invited to the dance, Samsung, Sony and Huawei may well be the best riders.
Rumors has since spread to other manufacturers: Microsoft reportedly offered huge sums to Samsung, Sony and Huawei so they released a new smarpthone Windows Phone 8 in during the year. According to blogger "influential" Eldar Murtazin, Samsung touch $ 1.2 billion, 500 million Sony and Huawei 600 million. Additional 300 million have been offered to other manufacturers of lesser importance, without being cited.
Huge numbers, which have also been quickly challenged by Frank X Shaw, director of communications at Microsoft. If one admits that his company is the "co-marketing" with manufacturers, he said nonetheless that the amounts raised by Mutarzin are totally fantastic, without giving further details. Understandably, as it seems difficult for Microsoft to detail what kind of strategy, which has ultimately nothing really shocking, as it is actually quite common in the environment.
source:
NDTV